Nervous Patients
We do understand that some patients experience a level of anxiety before or during a visit to the dentist. At Oxford House Dental Practice, we have over 60 years of experience treating anxious patients and making them as comfortable as possible.
Our practice offers a quiet and relaxed environment to keep you calm and help ease your nerves. Our dentists know how to help keep you calm in the chair, and we regard you with consideration on every visit.
We try our utmost to build your trust and put your mind at ease. We can help you to feel in control of the treatment and offer you cues to alert us of any discomfort you might feel at any point in the procedure. We immediately pause any treatment and take a break if you are concerned and can explain anything you need throughout any procedure.
When you call us for a complimentary consultation, express to us any additional needs you might have to make your experience as comfortable as possible. We do what we can to cater for your requirements and prioritise your comfort and care when you come in for a procedure or Dental Check-Up.
For patients who require additional help during procedures, we offer Sedation to put you completely at ease during any of our treatments. We provide a complimentary consultation for Sedation treatments, so please ask us if you are interested.
Anxiety-reducing techniques
Working together with our patients, we can overcome or significantly reduce dental phobias and anxiety with the support of our compassionate dental team.
From the calm and relaxing atmosphere we provide to IV sedation that can help you relax during treatments, there are many ways in which we can help nervous patients manage their anxiety before and during a procedure.
Our ability to offer nervous patients a variety of anxiety-reducing techniques is recognised by the industry at a national level. Dental surgeon Dr Kaival was a finalist at the National Dentistry Awards in 2015, 2016, 2017, and 2018, due to his gentle and compassionate approach to dental treatment.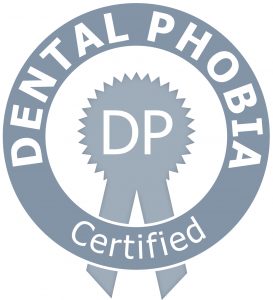 Whether you're replacing missing teeth or having a simple scale and polish with our hygienist, we use state-of-the-art technology and expert techniques to ensure you feel as comfortable as possible during your appointment.
Nationally recognised dentists
Nervous patients welcome
IV sedation available
Anxiety-reducing techniques
A gentle and caring approach
If you are looking to improve your smile, click here or request an appointment by calling 01908 373614
For more information about this treatment
< Back to Treatments