Digital Impressions – iTero Scanner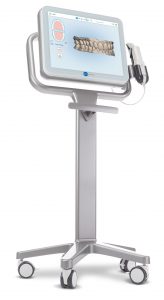 We can produce 3D images that map out the movements of your teeth ahead of time. This allows us to provide you with a visual representation of how your smile might look once you complete your treatment.
We use the powerful iTero Scanner to produce an accurate 3D map of your mouth and jaw. This technology allows us to manufacture apparatus customised to your mouth. We can also show you the projected results of your treatment before your fitting. Visit us to know more.
If you are looking to improve your smile, click here or request an appointment by calling 01908 373614
For more information about this treatment
< Back to Treatments