Blog
Milton Keynes' Oxford House Dental Practice is awarded Best Nurse in the South East at national Dentistry Awards
30-06-2020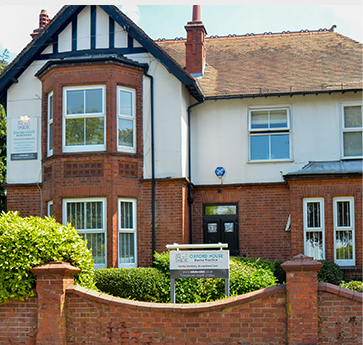 Oxford House Dental Practice in Bletchley is celebrating after Dental Nurse, Gabriela Ferlusca, won the Dentistry Awards category for Best Nurse in the South East. The award comes after four years of the practice being shortlisted as a finalist across several categories but just being pipped at the post and this year, being shortlisted in a record number of categories.
The event is the UK's largest dental awards ceremony and was held at the historical Athena venue in Leicester on 23rd November. The prestigious award is judged by an independent panel of dental professionals and recognises excellence in dentistry.
The 2018 awards saw the Oxford House team enjoy being shortlisted in Best Patient Care, Best Team and Best Practice categories. Principal Dentist and practice owner, Dr Kaival Patel, was nominated in the Best Young Dentist category and receptionist Clare Roffey in the Best Team Member category.
Kaival and fellow owner Shreena Patel, who also own Wilson House Dental Practice, a flagship majority-Denplan practice based in Newport Pagnell, say they could not have been happier with the result, "To finally win one of our categories after coming so close so many times was amazing! Gabriela is an exceptional dental nurse and really deserves her accolade."
Practice manager Alison O'Donoghue commented: "Gabriela is truly a team player and a patient-centred nurse. She is the first to arrive and often the last to leave, ensuring all the patients are cared for and the other team members are helped. She has recently become our Head Nurse prior to the award, so she is having an excellent year and the sky is the limit."
Oxford House is staffed by an established dental team and has been supporting patients throughout Buckinghamshire for many years offering cosmetic, preventive and restorative dentistry.
To read the article click here
For further information about dental services at the practice contact Oxford House Dental, Aylesbury St, Bletchley, Milton Keynes MK2 2BA, Tel 01908 373614, Email [email protected].
< Back to Blog