Blog
Local dental practice wins business recognition
30-06-2020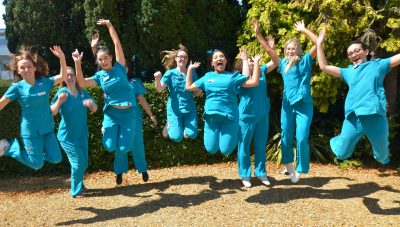 Local dentists Oxford House Dental Practice have voiced their delight at receiving funding for TV advertising via the Sky AdSmart SME100 support scheme.
Oxford House Dental Practice is celebrating an opportunity from Sky to produce a TV advertising campaign after being selected, along with 100 other small or medium businesses, to receive support from the broadcaster during these difficult times.
"Businesses up and down the country are facing some of the hardest trading conditions in recent memory," said David Sanderson, Director of AdSmart Local & Development at Sky Media. "This initiative is about giving businesses confidence in advertising and their ability to succeed no matter the situation."
To celebrate its win, and re-opening following lockdown, Oxford House Dental is offering complimentary Invisalign consultations throughout July.
Like all dental practices in the UK, Oxford House Dental Practice in Milton Keynes closed its doors in March, in line with government Covid-19 guidelines.
Principal dentist Dr Kaival Patel says: "The hardest thing for us was knowing patients were suffering during lockdown, and not being able to treat them. However, we embraced the new age of dentistry and our amazing team worked remotely every day, helping to advise our patient – including the provision of virtual Invisalign consultations.
"We also extended our advice to unregistered in the area and are now looking forward to re-opening in early June, welcoming existing patients and new – while prioritising an enhanced level of safety."
Following such a challenging time, Oxford House Dental Practice now wants to put smiles back onto faces. So it is offering free Invisalign consultations to allow people in Milton Keynes to see if they are suitable for a sophisticated tooth alignment treatment.
Invisalign treatment discretely alters the alignment of teeth using transparent 'aligners' rather than traditional braces. Dr Patel and his team start the assessment by carrying out a 3D scan of the teeth using a state of the art digital scanner called iTero. This allows them provide a preview of what teeth could look like before Invisalign treatment begins, as it digitally maps out the journey to straighter teeth – predicting the end result – within minutes.
Dr Patel is a Platinum Elite Invisalign provider, which means he has one of the highest levels of experience treating patients with Invisalign – ensuring patients are in a safe pair of hands. He comments: "We know lots of our patients have spent lockdown looking at their faces on video calls, and are chomping at the bit to improve the way their teeth look. We are geared up to be able to help straight away as we know how challenging this time has been and believe everyone should have access to quality dental care."
The team's impressive work supporting the local community has been recognised by Sky Media, which ran a competition to reward businesses which have demonstrated true resolve and ingenuity. Oxford House Dental Practice is one of 100 small businesses which will receive a grant from Sky Media to help with a TV advertising campaign which will be running during July.
To read the article click here
The team at Oxford House Dental Practice will be welcoming returning patients from Tues 23rd June.
To make a priority appointment people are advised to call: 01908 373614 or email: [email protected]. 
< Back to Blog