Blog
The Dos and Don'ts for Daily Oral Care at Home
10-06-2018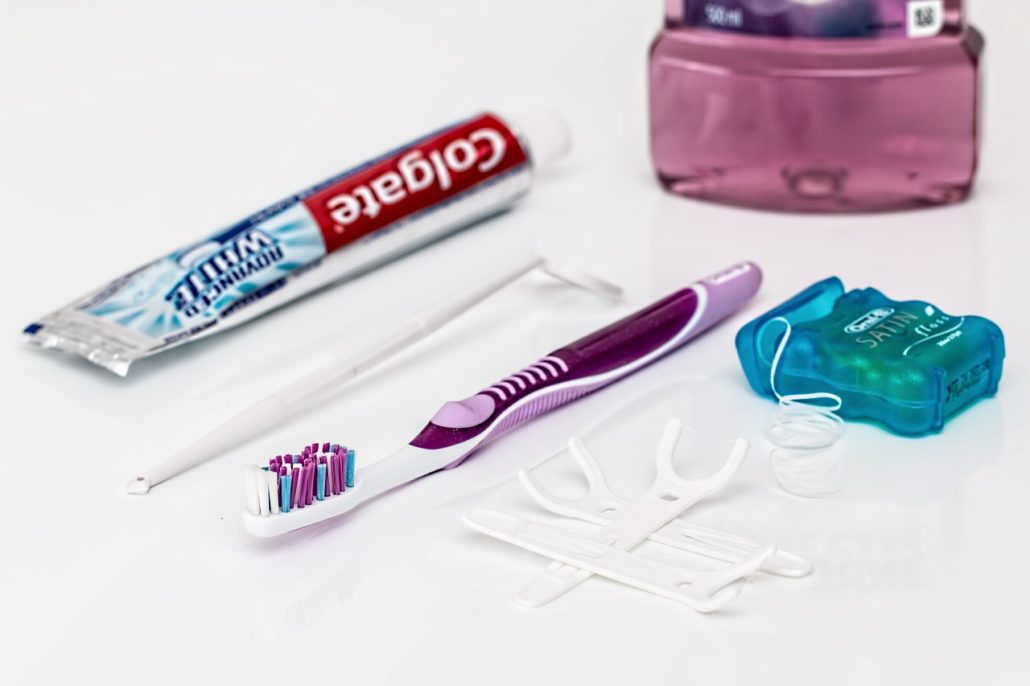 The dos and don'ts for daily oral care at home
Ensuring that your mouth remains as healthy as possible is imperative in achieving all-round excellent hygiene and it's no secret that everyone wants to achieve the smile of their dreams.
The many benefits of excellent oral hygiene include a flashing white smile, fresh breath and healthy gums; there's many ways to ensure you keep your oral hygiene in check in between visits to your dentist.
However, dental treatment can be a daunting experience for nervous patients. Our specialist sedation dentist in Milton Keynes can help reduce anxiety, putting patients at ease during the procedure.
Dos
Use the right toothbrush
Everyone's toothbrush needs will differ slightly depending on the problem areas of their mouth that they want to tackle, but there should be some common features of a toothbrush that everyone should abide by. A soft-bristled toothbrush with a small, round head and an easy to grip handle is the norm when it comes to choosing your toothbrush. You want to ensure that the bristles won't be too harsh on your teeth and gums and that the head itself fits perfectly into your mouth without causing any discomfort. Check out Rosie's Tooth Brushing Tips at Oxford House Dental Practice Milton Keynes.
Remember to floss
Flossing is a process that many people overlook and fail to recognise the importance of. Remembering to floss at least once a day is imperative in ensuring that your mouth stays as healthy as possible as it helps to remove plaque in tricky places that your toothbrush can't quite reach. When you leave plaque on your teeth for too long, it can cause many problems for your teeth and gums including tooth decay and gum disease so it's vital that you remember to floss on a daily basis so that any problems are avoided as much as possible.
Drink plenty of water
Water is one of the few things that is good for you for so many reasons, including your oral hygiene. By drinking plenty of water you help to keep your mouth moist as dryness inside your mouth can cause a number of issues. Despite being liquids, drinking the likes of caffeine and alcohol can actually be incredibly detrimental to your oral health as they can cause dryness in your mouth, tooth decay and plaque build-up.
Keep an eye out for bleeding gums and mouth ulcers
Oftentimes, the likes of bleeding gums and mouth ulcers can just be a result of you brushing too hard, but there may be the odd occasion that they're signs of something more serious. If you notice anything particularly unusual or a consistent occurrence of bleeding gums, you should contact your dentist for advice as it could be early warning signs of disease.
Use fluoride toothpaste
Fluoride toothpaste has proven to have a number of benefits for your oral hygiene including the fact that it can repair tooth enamel and prevent cavities. While you should only use a small amount of fluoride toothpaste, it's still important to use it, if only occasionally.
Don'ts
Brush too often or too hard
In an attempt to obtain a pearly white smile, it can be incredibly easy to want to brush your teeth more often in order to achieve your desired results but this can actually be damaging to your oral health. When you brush too hard or too often you can cause gum recession as you could damage the root surfaces of your teeth.
Choose incredibly sugary snacks
While a chocolate bar and a delicious sugary drink may seem more appetising that a handful of grapes for example, they're much more damaging to your teeth and gums. Sugary snacks play a huge part in tooth decay and so it's best to avoid them as much as possible.
Brush straight after eating or drinking anything acidic
It may seem slightly counteractive to not brush your teeth straight after consuming something acidic – after all, surely you'd want to get rid of the potential damage as soon as possible? However, it's important to note that acids actually 'soften' the hard enamel that covers your teeth as they dissolve the superficial layers. You should wait at least an hour before brushing your teeth after you've consumed something acidic to allow enough time for your saliva to neutralise the acid.
< Back to Blog