Blog
10 Reasons why 2020 was a crazy year! Happy New Year 2021!
31-12-2020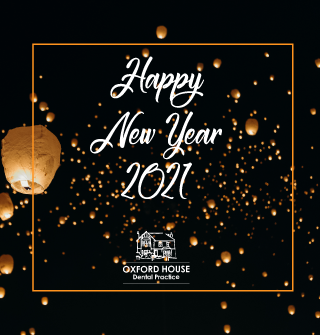 10 Reasons why 2020 was a crazy year!
So, 2020 is now officially over and we are week 1 in to 2021.
On reflection, it is no surprise that the past 12 months have been ones we will never forget. 2020 was the start of a new decade which ushered in a wave of lockdowns across the world due to COVID-19, and has been a year for massive political debates and turmoil.
In summary it's been noted as one of the most impactful years of modern day history!
We've seen all kinds of things happen this year.
However, despite the madness, there has been a lot of great things to come out of 2020. People started engaging with their local community more, neighbours became friends, people have successfully adapted to a new way of life. For some people it was tough, but pat yourself on the back for making it through a crazy year! People learnt not to take everyday life for granted, and we learnt to cherish the most basic activities such as walks with friends, and a phone call home.
With Covid-19 being the headline news throughout most of the year, it's hard to ever imagine anything else happening in 2020.
Check out these 10 reasons why 2020 was a major year, and not in any particular order!
The Coronavirus Pandemic of 2020 changed the world.
The UK left the European Union!
The explosion of Lebanon went viral and shook the world. Communities far and wide came together to support the Lebanese people.
The Presidential Elections of the USA happened.
Tiger King took the world and Netflix by storm,
The Oscars still happened in 2020,
Everybody lost their minds (and secretly hoped!) that Brad Pitt and Jennifer Aniston may be getting together again.
Baby Yoda memes kept us entertained day and night.
"Megxit" happened too!
TikTok took the world by storm and changed a generation.
There you have it! 10 reasons why 2020 was a crazy year! Do you remember when the pandemic first happened? People thought toilet rolls were going to save their lives! The shock and terror of this pandemic at first had us all wondering what was going on, now we've got the vaccine everyone has been waiting for to see immunity from a virus that has torn so many lives'. Hope seems to be on the horizon!
For us, we've been vigilant, we are very lucky to have patients who are loyal and support us always and for them we are extremely grateful, we know things have been difficult for everybody, but despite all the bad points, this year has been amazing. There's been many stories of neighbourhoods coming together, bringing a sense of normality back into peoples' lives, having barbecues in the summer and remembering to stay social distanced. There was a real sense of community spirit this year. We reciprocated this in our Christmas video. We really wanted to do something to support our local community to share the Christmas spirit and start the new year in the right way, by supporting one another!
If you've got Netflix and are looking for something comedic to start the new year with, watch "Death to 2020", it was created by Black Mirror writer, Charlie Brooker, who is well known for his great television works and satire.
Following on from 2020, We hope that 2021 is filled with relief, joy, and happiness, especially for those whom have suffered this year. Stay strong until you can finally be united amongst your loved ones.
From the Oxford House family, we wish every one of our patients, friends, and the far and wide communities a Happy New Year!
---
Did you like this blog?
If you liked this blog, check out our blog page updates!
Check out our Facebook & Instagram page for more updates! 
< Back to Blog